European Fusion Cuisine Modern twists on traditional European recipes
European Fusion Cuisine has become a trend that has taken the culinary world by storm. This innovative approach to cooking combines traditional European recipes with modern techniques and ingredients, resulting in unique and exciting flavors. Whether you are a food enthusiast or simply looking to try something new, European Fusion Cuisine offers a delightful experience that will elevate your palate to new heights. In this article, we will explore the concept of European Fusion Cuisine and how it breathes new life into traditional European dishes.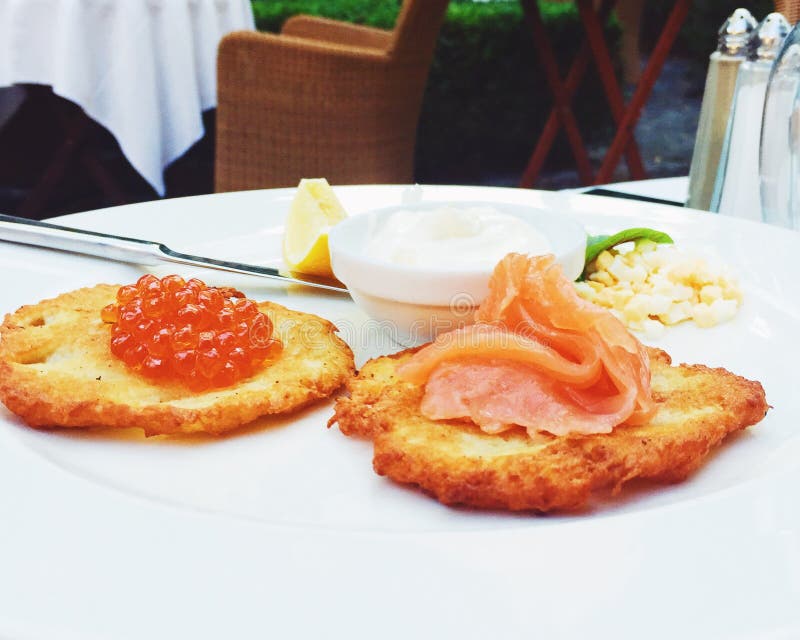 Elevate your Palate with European Fusion Cuisine
European Fusion Cuisine takes traditional European recipes and adds a modern twist, creating a dining experience that is both familiar and exciting. Chefs all over Europe are using their creativity and culinary expertise to push the boundaries of traditional cooking methods, resulting in innovative and delicious dishes. By combining flavors and techniques from different European cuisines, these chefs are able to create unique and unexpected flavor combinations that will take your taste buds on a delightful journey.
With European Fusion Cuisine, you can expect a harmonious blend of flavors that highlight the best of each ingredient. For example, a classic Italian dish like risotto can be reinvented by incorporating Spanish chorizo and French truffles, creating a dish that is rich in both taste and cultural heritage. The fusion of these diverse flavors adds complexity and depth to the dish, elevating it to new heights. Whether it's a simple pasta dish or a more complex creation, European Fusion Cuisine offers a world of possibilities for culinary exploration.
Rediscover European Classics with a Modern Twist
European Fusion Cuisine allows us to rediscover traditional European dishes in a whole new way. By incorporating modern techniques and ingredients, chefs are able to breathe new life into age-old recipes, making them relevant and exciting again. Take, for example, the classic French dish Coq au Vin. Traditionally, it is made by slow-cooking chicken in red wine. However, with a modern twist, chefs are now using white wine and adding Asian spices to create a dish that is both familiar and surprising.
The use of modern techniques such as sous vide and molecular gastronomy also takes European classics to another level. By cooking ingredients at precise temperatures and using scientific principles, chefs are able to enhance flavors and textures in ways that were previously unimaginable. This modern approach to cooking results in dishes that are visually stunning and bursting with flavor, giving traditional European recipes a contemporary and artistic touch.
Experience the Best of Both Worlds: Traditional meets Contemporary
One of the most exciting aspects of European Fusion Cuisine is the way it seamlessly combines traditional and contemporary elements. By respecting the roots of European cooking while incorporating modern influences, chefs are able to create dishes that pay homage to tradition while pushing culinary boundaries. This fusion of old and new allows us to experience the best of both worlds, resulting in a dining experience that is both comforting and adventurous.
European Fusion Cuisine also gives chefs the opportunity to showcase their creativity and expertise. By experimenting with different flavors, textures, and techniques, they are able to create dishes that are not only delicious but also visually stunning. The presentation of the food becomes an art form, with each dish telling a story and inviting diners to embark on a culinary adventure.
Whether you are a seasoned foodie or someone who simply enjoys trying new things, European Fusion Cuisine offers an exciting and unique dining experience. It allows you to rediscover traditional European dishes in a whole new way, while also challenging your taste buds with unexpected flavor combinations. So why not embark on a culinary journey and elevate your palate with the delights of European Fusion Cuisine?
In a bowl mix the peaches lemon zest and juice and sugar and refrigerate again so its fridgecold Heat the oven to 170C 160C fan350Fgas 4 For the crumble put the flour in a large This Lemon Poppy Seed torte is a traditional Ukrainian honey cake with poppy seeds and a modern twist It39s filled with a tangy raspberry curd and a creamy white chocolate whipped cream frosting It39s easy to decorate but looks elegant and is perfect for any special occasion Check out this recipeProsciutto Sushi Yep you read that right A tasty example of fusion cuisine prosciutto sushi combines stars from both Italian and Japanese cuisine Following BigOvencoms prosciutto sushi recipe combine sushi rice grated parmigiano reggiano and romano cheese for an umamifilled experienceThere39s a Koreaninspired food truck in
Los Angeles that makes killer bulgogi burritos a mashup of Korean BBQ and kimchi combined with familiar Mexican flavors flour tortilla salsa cilantro and cheese quotTo avoid a soggy burritoquot says Forevertiff quotBe sure to squeeze out any liquids from the kimchiquot 06 of 16Fusion cuisine is a cuisine that combines elements of different culinary traditions that originate from different countries regions or cultures They can occur naturally and become aspects of culturally relevant cuisines 1 or they can be part of the post1970s movement for contemporary restaurant innovations 2The Ascension of Cultural Cuisine A lot of tasty goodness within the contemporary dining scenefine or otherwiseowes a substantial amount of its popularity to excellent crosscultural pairing and multilateral
experimentation of culinary elementsCabbage rolls or Kohlrouladen are a classic German comfort food dish discovered 1500 years ago If I were to compare it to other comforting dishes it would be mac and cheese They have the same satisfaction level Cabbage rolls are healthy since the recipe calls for seasoned ground beef cooked rice and tomato soupLisa Kaminski Updated Feb 10 2022 Take a trip with these Eastern European Recipes Russian tea cakes Hungarian goulash Polish cabbage rolls and so much more will have you getting in touch with your roots 1 30 Taste of Home Hungarian Nut Rolls
European Fusion Cuisine has revolutionized the way we think about traditional European recipes. By adding a modern twist, chefs have created a new culinary landscape that is both exciting and innovative. Whether you are a fan of classic European dishes or someone who enjoys exploring new flavors, European Fusion Cuisine offers a world of possibilities. So why not step out of your comfort zone and experience the best of both worlds: traditional meets contemporary. With European Fusion Cuisine, you are sure to embark on a culinary adventure that will delight your senses and leave you craving for more.